Heartbeat of Home in Toronto – all the details you need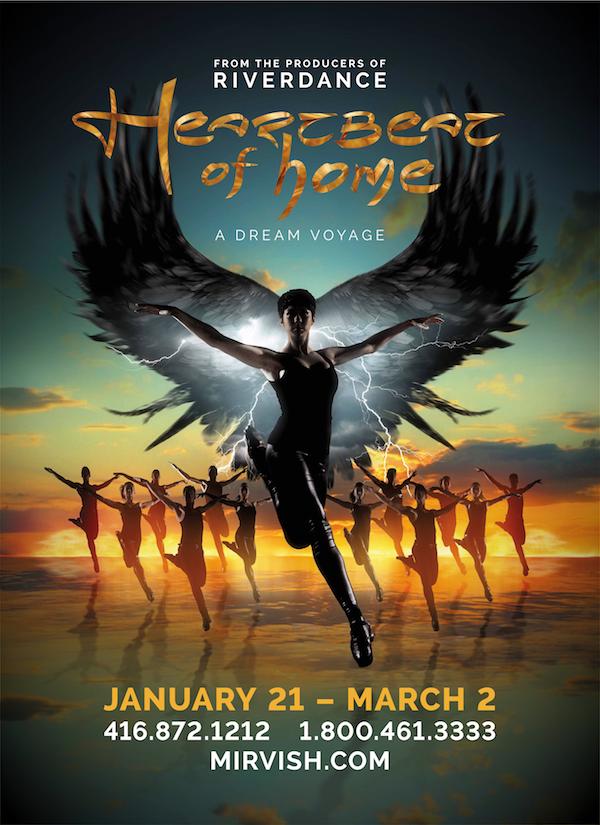 In 2014 we make our Canadian debut – from January 21 to March 2 you can join us at the Ed Mirvish Theatre (formerly The Canon), 244 Victoria Street, Toronto, ON, M5B 1V8.
You can book tickets online here.
What can you expect? Take a look at our Canadian TV ad here:
and some clips, scenes and reactions to the show here:
You can also view a gallery of photos from the show here.
We perform at 8PM Tuesday to Saturday with a 2PM Matinee each Wednesday, Saturday and Sunday.
Running time is 120 minutes and includes one 20 minute intermission. Programmes and soundtracks will be for sale at the theatre.
You can view a seating chart for the Ed Mirvish theatre online here (PDF format).
Finally, see what people in Dublin, Ireland thought of the show on its VIP opening night here: