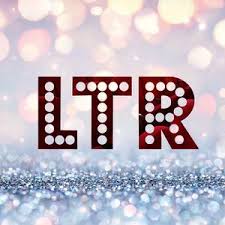 PURE ENTERTAINMENT .. You can't fault this
London Theatre Reviews


"There's never a dull moment in this show, which gradually builds to a suitably celebratory finale - An enthusiastic and energetic production from start to finish"
London Theatre 1

Heartbeat of Home is a definite must-see.... A brilliant ensemble of over 30 dancers and a tremendous band; a show with a diverse range of numbers and high-tech equipment; as well as beautiful choreography and that special Riverdance-feeling...
The Upcoming


Wherever home might be for you, this show leads you on a journey through different times and cultures, only to remind you where it all began in the first place.
Theatre Weekly


"The passion, intensity and extreme level of talent was mind-blowing for all" " all the glitz and glamour of musical theatre, .. the incredible synchronicity and unique style of Irish dance brought the audience to its feet for a well-deserved standing ovation. Heartbeat of Home will be the ultimate West End dance sensation..
Express and Star Wolverhampton


You'll be blown away! Heartbeat of Home is a stage-thumping success.
It's a spectacular celebration of the human spirit that provides non-stop entertainment as well. That's quite the combination. 5 stars
Toronto Star – Richard Ouzounian

Heartbeat of Home - a dance and music spectacle ....dynamic ...remarkable .... spellbinding...a multicultural cadre of exuberant young performers who pull out all the stops in a variety of dance sequences that range from the explosive to the lyrical
Boston Globe

Its fantastic dance moves, dynamic rhythm and dream-like staging brought the audience through an incredible visual and audio experience that touched everyone's heart.
Chongqing News

When done right, when done with equal parts joy, heart, moxie and spectacle, and when seen live, dancing is the most visceral art. Heartbeat of Home, does it right. If you dig a little Irish step, you'll be wowed at how "Heartbeat" folds it into other traditions from Europe, Africa and Latin America.
Boston Herald

Overflows with spirit, passion and humanity. The dance is simply staggering
WGBH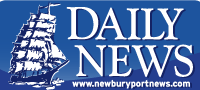 A heart-stopping performance
Newbury Port News

The athleticism and artistry is really something. The dancers  led by the remarkable Ciara Sexton and the enigmatic Bobby Hodges. The fine clutch of live musicians (all fabulous players and personalities) are really excellent...An impressive showcase for exciting young dancers with myriad physical skills and boundless energy. The producers clearly have the pick of the best talent..
Chicago Tribune

.. an ensemble of high-flying, scissor-legged step dancers led by Ciara Sexton (who springs into the air and just seems to sit there), and Bobby Hodges (a sort of motor-legged James Dean).  The 10-piece band is sensational.... the musicians take center stage and turn the whole theater into a dance party...
Chicago Sun Times

Heartbeat of Home is a Multicultural dance epic. lithe hoofers, catchy score, in fascinating musical and dance fusions. There's lots of impeccable Irish dancing and the Latin movers will get your hips swaying
Glenn Sumi – Now Toronto

Heartbeat of Home uses Riverdance's wall of synchronized step-dancers, but adds Latin and Afro-Cuban rhythms to the jig, along with a limber new breed of Irish hoofers
The Globe and Mail – Brad Wheeler

The most entertaining music and dance extravaganza to come along in years, five stars out of five. You were wowed by Riverdance but this show takes it to the next level, I expect this production will be around for at least a decade.
Michael Englebert / The New AM 740©

Seductive, mesmerizing ... energetic! Heartbeat of home is a brilliantly orchestrated new dance and music spectacular that blends traditional Irish dancing to Afro-Cuban, Flamenco and Latin (tango, salsa).
CBC Radio-Canada Toronto – Janine Messadié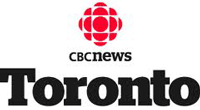 An international dance mix tour de force. Culture clash on the dance floor and the audience wins.
CBC News | Dwight Drummond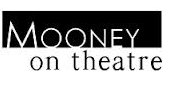 Heartbeat of Home is an exuberant, sexy tribute to the diversity of dance. I don't think I've ever seen so many talented dancers on stage at the same time. They're amazing.
Mooney On Theatre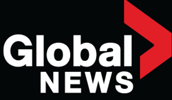 Heartbeat of Home is mesmerizing! I don't think I blinked!
Global News | Antony Robart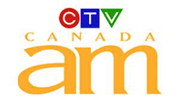 Exhilarating, breath-taking, inspiring! awesome show of Olympic worthy dance numbers!!!! Must see.
Canada AM – Beverly Thomson

The fusion of different types of dance touches the heart of the audience
The China Daily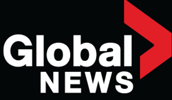 Riverdance goes to the Bronx, down to Cuba and learns to Mambo too. Inspired! Energized! Footwork magnificent! Equally blown away by Lucia Evans and Robbie Harris - some of best drumming ever seen
Global News – Minna Rhee

The electrifying new show from the makers of Riverdance
Belfast Telegraph

An extraordinary show … Jaw dropping … inspiringly imaginative.. This was Ireland on the big stage …and it made me proud.
Irish Mail on Sunday

Dance extravaganza lifts the spirits...a spectacle with heart and a soul..
Irish Examiner

Dance extravaganza gets in step with 'Ireland of today' .. the dancers are athletic, graceful and exuberant, so too is the two-sectioned band, with trumpet, sax and uilleann pipes, and fiddles, accordion and keyboards, a percussive battalion and Lucia Evans's bountiful singing.... bringing all the rhythms of life back home. 
Irish Times

Sexy, electrifying dance show had every heart in theatre missing a beat.... The dancing is a mix of foreplay, seduction and simulation
Irish Independent