Review: The dance and the music rock – they are at the heart of Heartbeat of Home
the dance and the music rock, and they are at the heart of  Heartbeat of Home
Dance Review: PaulaCitron.ca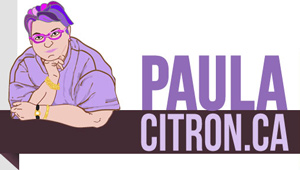 What a difference 20 years makes.Heartbeat of Home, the new show from the team that brought you Riverdance two decades ago is an immensely enjoyable, professional-looking, polished dance show where everything hangs together as smooth as silk. The music score is sensational and the band it hot. It certainly deserves a long shelf life.
Heartbeat of Home is a child of Riverdance because it too showcases different dance forms – flamenco, Latin, Afro-Cuban and urban – along with Irish step dance. But there the similarity ends. Joseph O'Connor's narrative line has cohesion – young people forced to leave their homeland for better beginnings in the first act, and a celebration of multiculturalism in the second. The various dance sequences belong to the whole cloth producing an even and logical flow.
John Carey is responsible for the always exciting Irish dance numbers, while choreographer David Bolger created the attractive contemporary-ballet-jazz sections, and the musical staging. Many of the accomplished dancers step out of their specialties from time to time to show their versatility. The second act, in particular, is impressive as most of the eye-catching numbers are fusion. Bolger and Carey have been immensely clever in merging the dance forms into an extravaganza of styles all happening at the same time. For example, Irish dancers actually do partnering.
In fact, the level of dance overall is very high. Lead Irish dancers Ciara Sexton and Ryan McCaffrey are charismatic, as are Afro-Cuban dancer Teneisha Bonner and Latin dancer Curtis Angus. Flamenco dancers Rocio Montoya and Stefan Domit do rivet the eye. Vocalist Lucia Evans can fit herself into ethereal Celtic or driving urban sound, and everything in between.
As for composer Brian Byrne, his music is gorgeous, both instrumental and songs (with O'Connor's lyrics). Of great fascination is the combination of traditional Irish instruments with Latin brass. This show gives the musicians a chance to shine and the band absolutely steals the curtain call.