Reaction to our opening night – newspapers, quotes and photos
Well, what a day it has been since last night's opening! Three Irish newspaper front pages, a raft of glowing tweets and some great quotes from guests at last night's show.
Irish Examiner:
This is a spectacle with heart and a soul…
Irish Independent:
Heartbeat of Home wins over the crowd …. tantalizing !
Irish Times:
Dance extravaganza gets in step with 'Ireland of today'
Ray D'Arcy,  Today FM:
"…very sexy… wonderfully exhilarating"
Ian Dempsey, Today FM:
"Heartbeat of Home is spectacular! WOW – they've only gone and done it again!"
Marian Finucane, RTÉ:
"An absolute 'Tour de force'"
Pat Kenny, Newstalk FM:
"Absolutely brilliant show invigorating, stunning …Wow!"
Joe Duffy, RTÉ:
"…absolutely breathtaking !"
Gay Byrne, RTÉ:
"… wonderful, exuberant, enthusiastic, athletic… "
Sean O' Rourke, RTÉ:
"So full of life, so full of energy, so full of zest"
Alan Hughes, TV3:
"It's one of the best shows I've seen"
We featured on newspaper covers: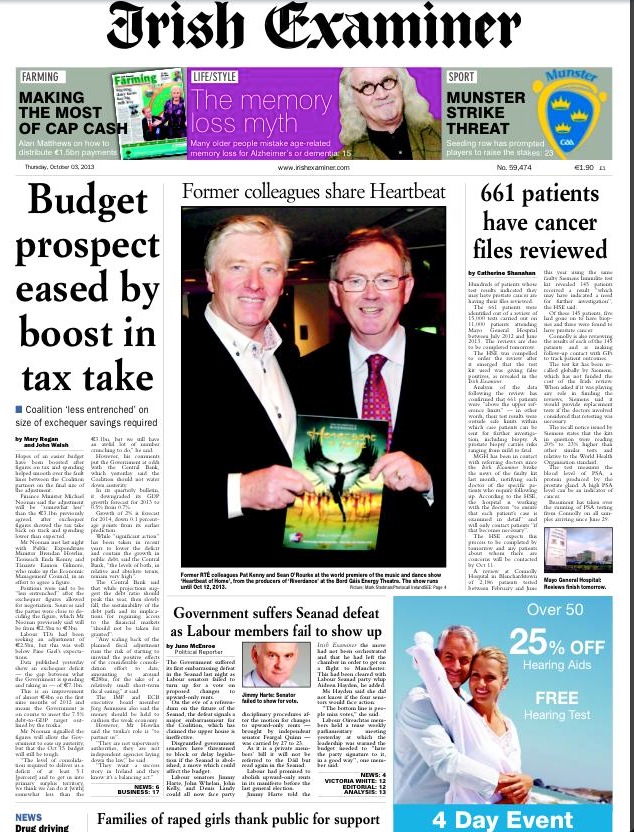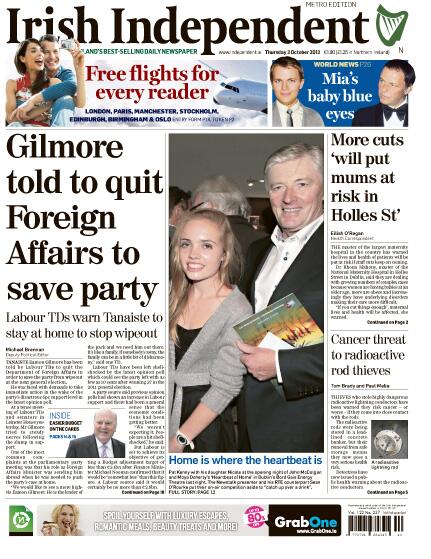 and we had many friends, supporters and fans in for the opening night. You can view photos on Facebook here.